Don't have a PayPal account?
Use your credit card or bank account (where available) — Simply choose this option when you check out using Paypal. That's right, Paypal will let you pay with your credit card and even your bank account in some areas.

Join me on


5-19-2013
— I have a new mod. You can read about it here. It simulates a Dying Battery. By adding a pot you can now vary the voltage to the circuit. This can give some really interesting results depending on the circuit. The instructions for the mod explain how to add the mod to my Big Muff Mod but those same instructions can be applied easily to any pedal I now offer a mod for. Monte Allums
3-5-2013
— All specials and promotions from now forward will only be available to those that have subscribed to my Newsletter. The Specials and Promos will be sent to those that are on my mailing list. I am going to try and have at least one every month. I currently have a promotion for the entire month of March. If you would like to take advantage of it please subscribe to my Newsletter by signing up above. Monte Allums
3-1-2013
— I have been loosing money on shipping Pickguard Shields International for some time. With costs constantly increasing I am going to have to start passing them on to my customers. Monte Allums
2-1-2013
— I am now selling T-Shirts and Hats. I've had a ton of requests for them. You can find them here. Monte Allums
1-11-2013
— I have created a few decals/stickers and will soon be stocking T-Shirts and Hats. You can find them here. Monte Allums
12-27-2012
—
I have added a new feature to my CH-1 and CE-2/CE-2B mods. I have added a BiColor LED that will posses 2 functions. One will blink at the Rate the effect is set to by the Rate knob and the other will show when the effect is engaged. You can purchase the BiColor LEDs here. Monte Allums

12-14-2012
—
I have created a mod for my OD-308. I have had many requests for mods that would allow the OD-308 to be used with a bass. I have also gotten many requests for mods that would bring it closer to the famous Vintage RATs. I have accomplished both with this mod. You can read about it here. Monte Allums
12-12-2012
—
I now have the OD-308 in stock and shipping. Click here. Monte Allums
12-8-2012
—
I have added a new feature to my TR-2 mods. I have added a BiColor LED that will posses 2 functions. One will blink at the Rate the Tremolo effect is set to by the Rate knob and the other will show when the effect is engaged. You can purchase the BiColor LEDs here. Monte Allums
12-8-2012
—
I have updated my Trouble-Shooting page with answers to the most asked questions I get. Before contacting me please refer to this page. You can access it here.
12-7-2012
—
I am starting to include a smaller Sub-Miniature Switch in a few of my kits where space is limited. I highly recommend them for use when space is an issue. You can find and read about them them here. Monte Allums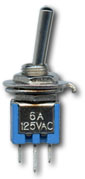 12-1-2012
—
After numerous requests I am now offering Chrome-Plated Brass Pickguards. I will first offer Strat SSS and Les Paul Pickguards.
I am now taking pre-orders for these. Initially I will have a limited supply and the prices are intruductory only. These are extremey high quality and I have set the prices lower than comparable chrome-plated guards you will find elsewhere. Based on the amount of requests I have gotten I don't expect these to last long. I will sell the first batch on a first-come-first-serve basis. So place you order now!
The Pickguards are 1mm thick Brass that have been Chrome-Plated with non-magnetic Highly Polished Finishes. They have been tested to not be microphonic and will not interfere with the pickups of your guitar (they are non-magnetic). Because they are made of brass they will offer excellent shielding properties also. Plus they are just drop dead Gorgeous and will add a touch of class to any guitar. You can find them here. Monte Allums
11-25-2012
—
I have just completed a mod for the MXR Distortion III and the MXR Classic Distortion. These two pedals have exactly the same pcb so this mod will work with both pedals. You can read about the mod here. Monte Allums
7-27-2012
—
At the top of each webpage you'll now find a "
Google Select Language
" button. You can now view the entire site in your language. Hopefully this will make navigating the site much easier for those from other countries. Monte Allums
7-8-2012
—
I have just finished completing a mod for the Big Muff Pi NYC Version. If you've been looking for that "Foxy Lady" & "Purple Haze" tone then look no further. I have found it for you. Read about the mod here. Monte Allums
7-3-2012
—
The site will be closed from 7-3-2012 until 7-8-2012. All orders placed during this time will be shipped when we open back up on 7-9-2012. I will not be answering e-mail or phone calls during this time.
Monte Allums
5-26-2012
— I have just recorded an mp3 of my new Vintage DS-1 Mod. You can hear it here. Monte Allums
4-7-2012
— My new TA7136 Adapter is now shipping. This adapter allows you to replace a TA7136 opamp with your choice of any dual opamp. So if you own any circuit that utilizes the vintage TA7136 opamp you can now change it out for one of the higher quality opamps such as a Burr Brown or RC4558P. Order them here. Monte Allums
3-23-2012
— My New Vintage Pre 1994 DS-1 Tri-Gain Mod is now shipping. You can order them here.
2-28-2012
— My BF-2 and BF-2B Flanger Mod is now shipping. You can read about it here. Monte Allums
1-28-2012
— Well, our illustrious government ran U.S. Postal Service, which BTW is bankrupt, has raised it's rates once again. So I am having to pass the rates on to my buyers. So don't blame me for it, I'm just charging you what thy charge us plus a very small handling fee. We still change one of the cheapest rates you'll find anywhere on the net. A lot of companies, especially the ones on eBay, charge you 2 to 3 times what the actual shipping costs are. Click here to see our new shipping rates.
12-15-2011
—
I just finished a mod for the Boss DD-6. I've gotten a ton of requests for this one. Read about it here.
12-11-2011
—
I just finished a mod for the Boss MD-2 Mega Distortion. I've gotten a ton of requests for this one. Read about it here.


12-9-2011
—
I just finished a mod for the Boss CH-1. I've gotten a ton of requests for this one. Read about it here.
12-2-2011
—
I am putting the finishing touches on a New Mod for the Vintage Pre-1994 MIJ Boss DS-1. Read about it here. With this mod I will be introducing a TA7136 Adapter that will allow you to replace the TA7136 with a Dual Opamp of your choice. The TA7136 actually sounds good in the MIJ DS-1. But wait till you hear a Burr Brown OPA2134PA in the MIJ circuit! And as a bonus you'll be able to use the TA7136 Adapter in other Vintage Boss pedals such as the CE-1, CS-1, etc. Or any other circuit that uses the TA7136. I expect to be shipping the kit and Adapters very soon! Monte Allums
11-25-2011
—
It appears that my Dyna Comp Rev. E mod will work with the MXR Super Comp. Just make sure your pedal looks like the pic I have at the mod page here. Monte Allums
11-18-2011
—
I have completed the first of many Mods that I will be offering for Bass Players. I get a ton of requests from Bass players asking why I haven't designed any mods specifically focused toward them. While I offer many mods that can be used with bass such as my TS9 Tri-Gain, TS9DX Dual Drive, Sparkle Drive and DOD 250 Mods, etc. I haven't before now offered a mod specifically for a pedal designed for bass. I am introducing today my first such mod. The Boss ODB-3 Tri-Gain Plus Mod. Read about it here. This is just a very cool mod! It will work equally well for bass and guitar with no special tweaking. It takes a very fuzzy and harsh stock ODB-3 and transforms it into a thick wall of OD or Distortion. If you play either Bass or Guitar then you'll want to invest in this mod. It will do wonders for a stock Bass ODB-3! Monte Allums
11-15-2011
—
Over the past months I have gotten literally hundreds of e-mail testimonials. It's taken me several days but I have updated my testimonial page here. I invite you to take a few moments and read them. It's truly inspiring to me personally to read all the comments people are making about my products. A BIG Thank You to all my faithfull buyers! Monte Allums
9-19-11
—
At least once or twice a day I get an e-mail or call from someone telling me they didn't get their PDF instructions. The PDF instructions are sent as an e-mail attachment
(to the e-mail address listed on your Paypal account)
when your order ships. Please check your spam filter before e-mailing or calling. Your password is your name exactly as it is listed on your Paypal account. Monte Allums

9-3-2011
—
A word of warning. Do not run any of my mods that use my Dual Opamp Adapter with more than 9 Volts. Running more than 9 Volts will fry the chips. Also, if your having issues powering your pedal after the upgrade take a multi-meter and make sure the pedal is getting a full 9 Volts. The Dual Adapters will not function properly at less than 9 Volts. Monte Allums
8-18-2011
—
I have adapted my GE-7 Mods to the Boss GEB-7. You can find them here. Monte Allums
8-17-2011
—
New Mod for the Boss NS-2 now available here. Monte Allums
8-2-2011
—
Mods for DOD 250 and YJM308 are now shipping! You can find them here. Also, just finished an mp3 of this awesome mod. Take a listen here.Monte Allums
5-15-2011
—
I just completed a Mod for the VooDoo Labs Sparkle Drive. Go to it by clicking here. mp3 is also available there. I've had a ton of requests for this one. I have added a Tri-Gain Switch and incorporated my Dual Stack Adapter. I have smoothed out the fizzy gain and added bass along with a few more changes. The mod only affects the gain side. The clean circuit has not been affected. Guys you're gonna love this one. The super FAT tones coming from the pedal after the mod is just unbelievable. Enjoy! Monte Allums
1-27-2011
—
I just got an e-mail from someone wanting to know if I sell my Newsletter e-mail List.
ABSOLUTELY NOT! I HATE SPAM
as much as anyone. I would never do that. And you'll rarely get e-mail from me. I will only contact the list members when I have specials or New products to introduce. Monte Allums
12-4-2009
— Just read a negative review on HC. Guy gave me a 1 for customer service. Said it took an eternity to get his order.
Let me make one thing very clear, I ship ALL orders within 24 hours of the initial Paypal notice
.
The only exceptions are if it's a Holiday or I have closed the site for sickness and vacation. If you need your order fast then choose
Priority Mail
.
I have no control over how long it takes the postal service to deliver a shipment once it leaves my studio. Monte Allums